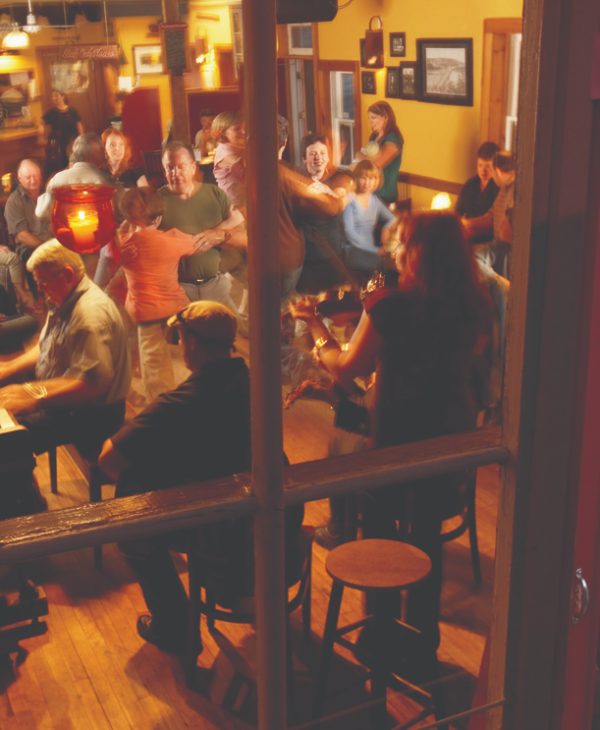 Experience Cape Breton's Rich Celtic Culture
"Ceilidh" (pronounced kay-lee) is Gaelic for gathering, but in Cape Breton it's come to mean toe-tapping music, good friends and good times. This tour takes us to the west coast of the Island, where the Scots brought their language, culture and music and the traditions live on today. The area is a musical hotbed that has produced such renowned Celtic artists as Natalie MacMaster and the Rankin Family.

Along the way, we'll visit Glenora Distillery, the only single-malt whiskey distillery of its kind in North America, where you'll learn the process of making their delicious Glen Breton Rare whisky…capped with a wee dram. Following the tour, we'll enjoy a Celtic-themed full-course dinner at the Distillery. After dinner, we'll head to the Red Shoe Pub in the village of Mabou for some traditional music and perhaps an opportunity to kick up your heals in a square dance. The journey will take us through the scenic Mabou Highands and a number of quaint villages settled by the Highland Scots.
Pickup and return to your accommodation
A scenic drive through Whycocomagh, Skye Glen and the Mabou Highlands
Guided tour of Glenora Distillery, with a wee dram for tasting, of course!
Local Celtic entertainment
Visit to pub for step-dancing, singing and Cape Breton fun


Cancellation policy is 5 days
before scheduled tour. You will
not be charged should ship be
unable to dock for any reason.